Restoration projects run from a simple solder joint to resurrecting an object from near oblivion.  Whenever possible, we try to respect the integrity of the piece, preserving as much of the original material as possible and keeping repairs imperceptible.  
   On this site we've tried to compartmentalize for ease of describing what we do,  but in regards to restoration, all disciplines of metalsmithing come together.  Any item from a candlestick to a brass bed can require variations of welding, soldering, brazing, casting, forging and electroplating.
Click on the thumbnail images to enlarge.
White metal or spelter statue. Holes and breaks repaired and a bronze patina applied.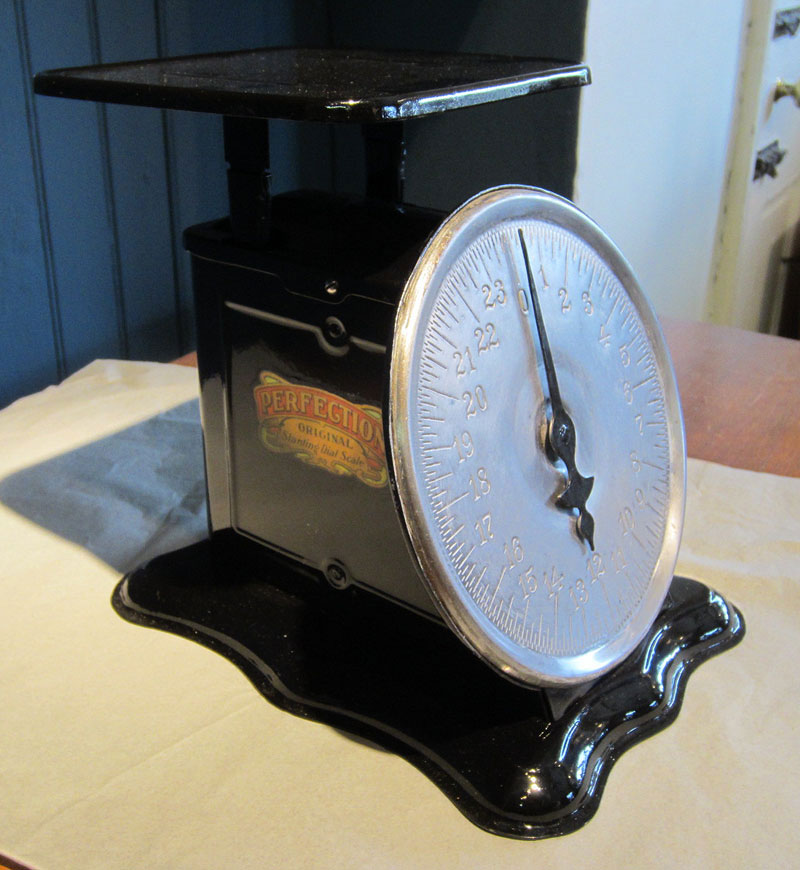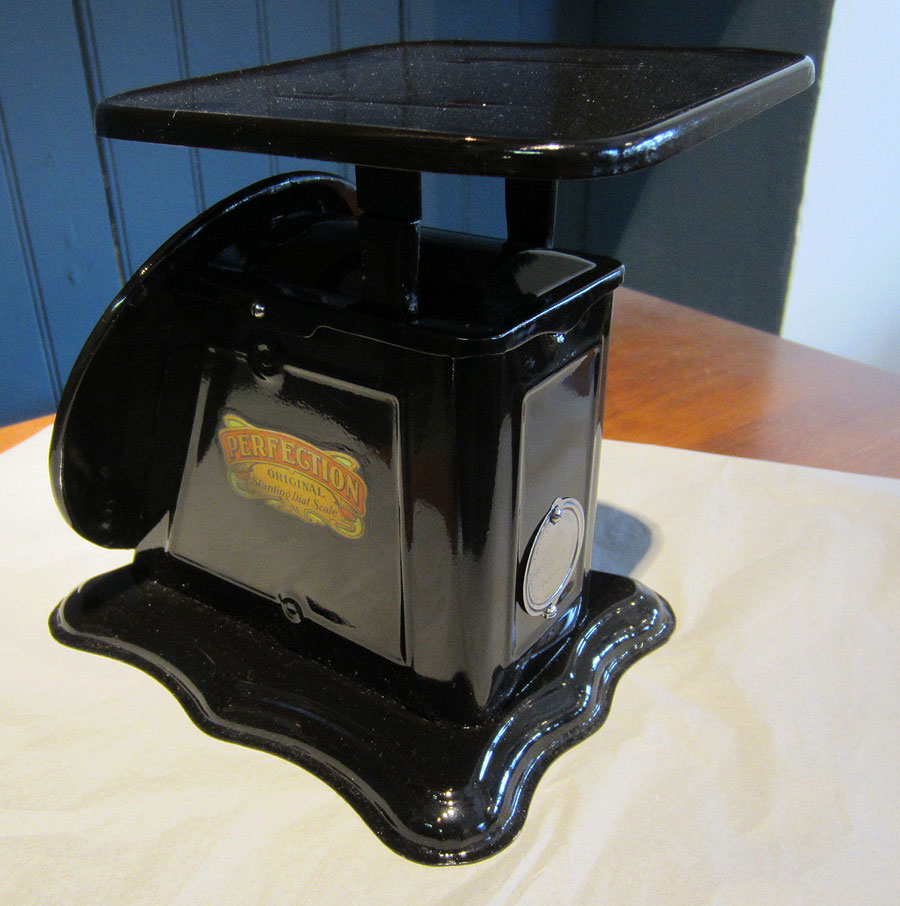 A steel kitchen scale. The fun part was reproducing the product label.
Our client wanted to restore her very rusty steel  seahorse which had been left outdoors. There was extensive damage and many holes not fully visible in the photos.
This fountain sculpture had sustained serious damage at one time and was repaired poorly. The original vase was lost and replaced with a newer brass vase at some time, and the arm repositioned.  When it came to us, the sculpture was heavily calcified, the head was decapitated, arms broken in three sections, the joints were broken free and sections of the body were missing.  I wish I had the foresight to take a "before" picture, these were taken midway.
We restored this 1942 Japanese dive bomber sight for a collector. It was really abused, with a crushed, bent cone and missing hardware. The old wartime photos show where a sight like this was mounted on the aircraft.